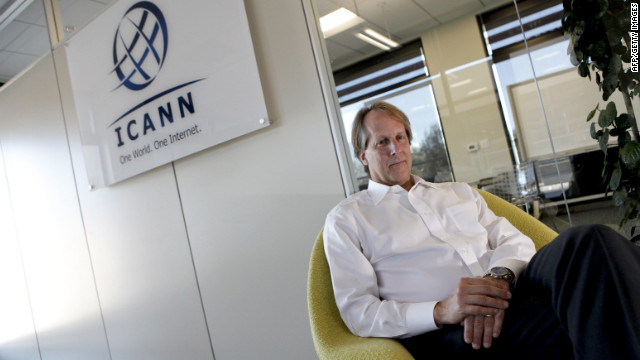 It's easy to throw rocks at ICANN, which has once again good-naturedly blundered into a hornet's nest. So I won't.
But see http://ta.gg/5oL for one take on this.
No complex information system can be guaranteed problem-free. Everyone who manages or runs such systems is in a glass house, and it behoves us to be constructive in our criticism.
I spend a lot of my professional life running game-theory situations about what to do to fix systems (including human systems) that break under unexpected loads and I think it's a little harsh on ICANN to scream about this. There's a tinge of schadenfreude in this afternoon's commentary, I think.
You see, ICANN's greatest problem is really one perception. It has set it itself up, over an evolutionary period of 15 years (gosh, is it really that long?) as, to use a common phrase I hear, as "the galactic lords of the Internet".
And a common, but unspoken, thesis among ICANN people (and by that I do not distinguish between staff and participants)  is that 'Daddy knows best'.
But those of us who know (and still have a great deal of affection for) ICANN know it as being (these days) entirely well-meaning, but not always as sharp as it might be.
One rumour is that the site was attacked by Anonymous. There's no shame if that's true — they had the resources to take the UK interior ministry's website down last week, after all!
But the reality seems to be emerggin, is that ICANN in its insistence on micromanaging the business models of TLD applicants, wanted  EPP schemas in the applications.
Now EPP is based on XML which like HTML has lots of < and > characters. And the latest information is that ICANN's application system may not have been able to handle those Yes, really! (If they can't handle that, what about Unicode characters like you find in IDNS!)
If this is true, it tells me one thing.
ICANN didn't test its system as it should have done.
That is to say, its likely that no dummy application was made by ICANN before releasing the system to go live with one of the most important systems on which several million dollars worth of applicant's businesses were required to rely?
It begs a question as to whether an organization that is happy with this level of testing should be regarded as suitable for being awarded the contract to run the IANA and one of the 13 root-servers on which we all rely. But that's a matter for others to ponder, not me.
I'm really not going to throw rocks. They have enough to cope with, without me sniping. They need a little space to get their act together now. So maybe we should leave the poor so-and-sos be?
But, really …  tsk tsk.